Many patients did not wear traditional braces when they were young, however, today they wish to have straighter teeth. Another pool of individuals may actually previously wore braces at one time but still want straighter teeth. Because of advanced technology at DentalWorks - Wilmington at Wilmington, NC, invisible aligners, such as Invisalign, can align the teeth. Invisalign uses various sets of plastic aligner straightening trays to gently and slowly reposition the teeth into a straighter position. These see-through trays fit snugly on top of the teeth and are worn for the majority of the day. They are generally only taken off for drinking coffee or wine, eating, and teeth brushing. Invisalign from our dentists at DentalWorks - Wilmington can successfully straighten the teeth for a more attractive smile.
Reviews
"Friendly and helpful staff. Hadn't been to the dentist in years. Made me feel safe and comfortable throughout the whole process. Loved everyone I met! Will continue my cleanings regularly from now on :)"
- B.S. /
Google /
Apr 06, 2018
"Awesome staff and my teeth look and feel amazing! Both times I've had excellent service and it is totally worth the hour and a half drive from Myrtle! Thank you so much Dr.Harrison, Jennifer and Catherine !!"
- A.H. /
Google /
Mar 30, 2018
"This is the first dentist that I've ever been to that I actually felt comfortable. Most dentists and their office staff make you feel uncomfortable unless you have perfect teeth which I certainly don't. The professional and casual system they use made me feel like I was at home. Even my 23 year old son who went here a few weeks before me said he really liked them. This will definitely be my forever dentist."
- K.K. /
Google /
Mar 29, 2018
"If you are looking for a dentist with years of experience, that does excellent work, and values each individual as important; Dental Works is the office for you. The dentists are complimented with a fine staff and up to date with the latest equipment and knowledge. If you call or walk in the door your dental needs will be met."
- S.B. /
Google /
Mar 22, 2018
"I've been going to Dr. Smith for years - excellent care and the staff is great."
- S.C. /
Google /
Mar 16, 2018
Previous
Next
If the decision is made that Invisalign is the most effective solution for teeth straightening needs, treatment begins with digital imaging of the mouth so that the trays can be produced. Our dentists and the staff at DentalWorks - Wilmington show each patient how to wear and care for their aligners, and talk to the patient about the importance of making sure leave the aligners in for 20-22 hours a day. Aligning trays are to be worn for 2-3 weeks before the next round of aligners are then provided. This is based on the how fast the teeth move. When the patient comes in for their appointments at DentalWorks - Wilmington, our dentists will provide the patient a better estimate of the length of time they will need to wear Invisalign.
Once the patient's teeth are in proper alignment, it is crucial that the patient wear an Invisalign Vivera setting retainer to maximize the results. Most patients need to wear their retainer in place when they sleep at night. For overall great dental health, patients should continue to visit our dentists at DentalWorks - Wilmington twice a year and continue a diligent home oral plan.
The price for Invisalign will fluctuate based on the complexity pertaining to the individual's needs, and how many aligning trays that will be needed. Orthodontic insurance may cover a specific percentage of the expense. This varies depending on the patient's coverage. The staff at DentalWorks - Wilmington will check what the patient's benefits are so that an accurate fee can be given by our dentists during the patient's initial visit.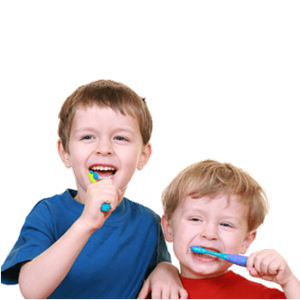 For men and women who have a nice smile, but want straighter teeth, Invisalign from DentalWorks - Wilmington in Wilmington, NC are a great quick fix to meet your cosmetic goals. Unnoticeable orthodontic aligners can be worn without the hassle of metal brackets to provide you the gorgeous teeth you want. Our dentists will consult about all of the options with see-through braces today and determine if Invisalign at DentalWorks - Wilmington is the appropriate procedure for you.
Related Procedures